Meet Dr. Keith Berryhill
Meet Dr. Keith Berryhill | Meet the Staff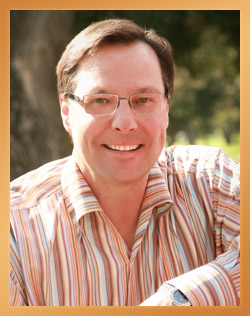 If I had it to do over again, I'd be an orthodontist. I have the very best job in the world and I passionately pursue providing healthy and beautiful smiles to a great array of diverse and exciting patients. Nothing feels better than complimenting a patient's smile and receiving a genuine thank you. The reality is that achieving a beautiful, healthy smile is truly a result of a team effort, in which our patient is the central player. We always remember that the smile that we are creating belongs to a person, not just a patient. The importance of an attractive, healthy smile is not to be under-estimated. The sense of confidence and well-being that it imparts is substantial and life long.
Education
Providing high quality services and results that improves people's well-beings over their life time is vastly rewarding. To that end, I've made sure to receive the best education and hands-on training available to ensure my patients' success.
Bachelor of Science, Biology – University of the Pacific
Doctor of Dental Surgery – University of the Pacific
Orthodontic Specialty Certificate – University of California Los Angeles
Continuing Education
My patients benefit from my commitment to keep abreast of the latest in orthodontic techniques by receiving the most advanced orthodontic treatment available. It's amazing how much more comfortable and efficient orthodontic treatment is today than just a few years ago, and at the same time achieving better results. The commitment of our team to continuing our education also assures that we are always improving the quality of our services.
Professional Memberships
California Association of Orthodontists
California Dental Association
Fresno/Madera Dental Society
American Association of Orthodontists

On this site, you can learn about orthodontistsspecialists in the diagnosis, prevention and treatment of dental and facial irregularities. The correction of tooth and jaw alignment results in a healthy, attractive smile that's good for life.

---

Pacific Coast Society of Orthodontists

The Pacific Coast Society of Orthodontists is a professional organization of orthodontic specialists whose mission is to help its members provide the highest level of care to the public, and supporting the successful practice of orthodontics.

---

American Dental Association (ADA)

The ADA is the professional association of dentists committed to the public's oral health, ethics, science and professional advancement.
In the Community
My office has been providing annual scholarships to students interested in pursuing careers in health care for the last 16 years. We have also recently become involved with the St. Baldricks Foundation for research of childhood cancer. My office routinely provides pro bono services for those in need, especially for children with cleft palatal deformities. I have supported numerous charities over the years including the American Cancer Society, The Leukemia Society, and the American Red Cross.